What Is SOP Software?
Implementing standard operating procedures across an entire organisation can be tricky without the right software solution in place. Standard Operating Procedure (SOP) software is designed specifically for this purpose. It makes accessing and storing internal documents, such as your SOPs, easy and convenient.
SOP software refers to any platform you can use to create, manage, and share the standard operating procedures of your business. This type of software generally comes with templates and tools that make it easy to create new documents and process and store internal documents you already have.
The Benefits Of SOP Software
SOP documentation is a critical function for any business. Using the right standard operating procedure software will make an enormous difference in how this process is managed.
Here are some of the main advantages that the right SOP software tools can bring to your business.
Digitise SOPs. Standard operating procedure software lets you create digital SOPs instead of having to rely on print versions. This makes SOPs safer to store, easier to share, and more convenient in our digital environment.
Facilitate compliance. You can set standards for your SOPs and facilitate stricter compliance with approval process control. This ensures you create procedure documents that have a greater impact on the organisation.
Improves collaboration. Software for SOP enhances collaborative efforts, as SOPs are easier to share.
Mitigates risk. Top SOP software solutions ensure SOPs follow the right framework and get approved by the right people before being implemented. This mitigates risk, ensuring processes are done the right way.
Easier to manage SOP access. SOP software makes it a lot easier for different people to access and edit SOPs. You also get greater control over who can access and edit these documents.
Access to analytics. Standard operating procedure software should provide helpful insights and analytics on how employees use SOPs.
Gather feedback on SOP articles. This is a great way to improve SOP processes and ensure all SOP contributions are on the right track.
Manage SOP articles. The right software enables businesses to easily keep track of, revise, and update their SOP articles from one place.
Include interactive elements. You can use software to enhance your SOPs with interactive elements for even greater process improvement.
Saves training time and costs. Better process management can save businesses time and money by making training and onboarding far easier.
How To Choose The Best SOP Software
Choosing the right standard operating procedure software for your business can be tricky as there are many different options to pick from. To help you out, here are some of the main features of SOP software to look out for:
Knowledge Sharing: A good SOP software provider should offer the ability to capture, organise, and share your established team knowledge. Instead of only providing business workflow guidelines or steps on how to perform certain processes, it's important that the platform also lets teams display the knowledge they have gathered from certain processes.
Rich Content and Media: Try to find an SOP software solution that lets you edit SOPs to add rich content and media. This can include elements like videos, images, screen recordings, or voice notes.
Team Collaboration: Always consider the team collaboration abilities when choosing SOP software. How will you be able to share and manage SOPs across entire teams?
Centralised Information: Your SOP software should provide a centralised repository for storing all information. This makes it easier to locate and access SOPs when they are needed. Having all information online in a central database also makes it easier to create policy and procedure manuals, as all of the relevant information is readily available.
Dynamic Workflow Management: Dynamic workflow management lets teams create custom workflows and procedure documentation to match their specific needs.
Authorization And Approval: To ensure SOPs always meet the right requirements, it's important that your SOP software includes compliance sign-off and authorization features.
Security: Strong security features help to protect your valuable SOP information.
Free Templates: Having access to SOP templates lets you easily create operations policies and frameworks from scratch.
10 Best SOP Software Options To Consider In 2023
Now you know what software elements create the best standard operating procedures, it's time to explore some tools you can use for creating your SOP.
Here are ten of the best standard operating procedure software options available right now.
Document360
Document360 is a cloud-based knowledge management platform that assists small, medium, and enterprises in developing and maintaining knowledge bases. Employees and customers can both use the knowledge base which can be maintained internally or publish it externally.
Its centralised configuration allows users to document SOPs, protocols, processes, and regulations, as well as assign roles and duties to each staff member. It is simple to set up and accessible from anywhere. Easy to create and share it with the team. Tag the team members once the content is ready for review and leave comments, and it will be notified to take a look. The software enables businesses to save money by delivering self-service support to staff and customers. It integrates with Microsoft Team, Slack, Chrome Zapier and many more tools. Also you can integrate with any product using Java script snippet.
Pros
Quick to set up – no technical skills required
Advanced analytics capabilities aid in the visualisation of data and the provision of insights on how to strengthen your knowledge base.
Document tagging and content grouping features that improves navigation experience
Document360 is ideal for any product companies that are keen to record their documentation online since it includes features like user access controls, performance tracking, customization, and styling tools.
Dedicated migration and customer support available
Cons
Limited features are available in the free version
Leave no room for errors by documenting your procedures!BOOK A DEMO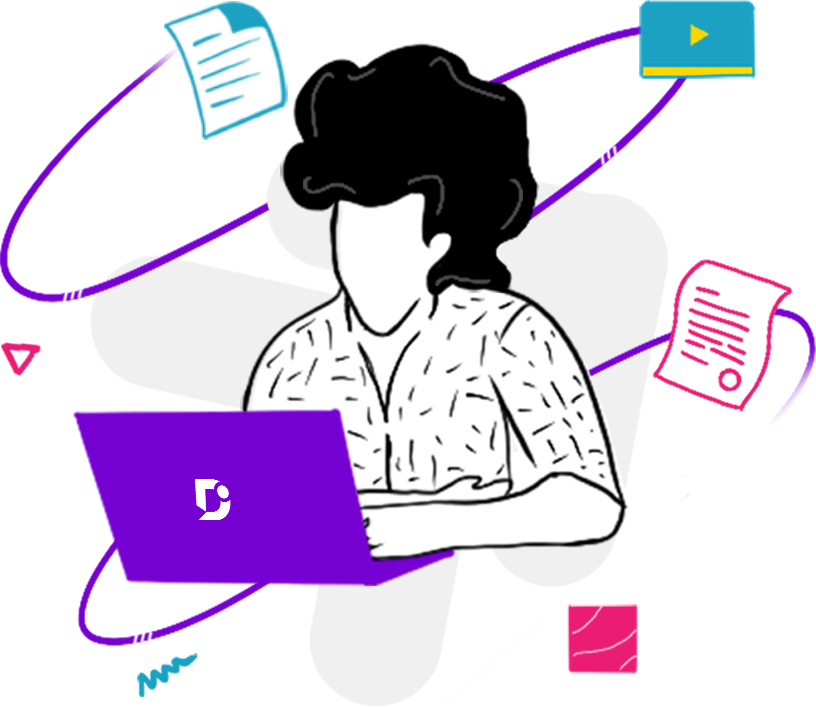 Trainual
Trainual is an employee onboarding, SOP, and training software designed to make recruitment and retaining talent a more efficient process. Trainual lets you create process docs, policies, SOPs, and any other important onboarding documents for employees.
It helps firms with creating training manuals, standard operating procedures, playbooks, handbooks, and other documents. It automates onboarding by allocating processes and content to new workers based on their responsibilities, departments, or locations.
Pros
Easy to use
Managers can add members to their teams, define subjects, and assign roles.
It allows for colour and logo modification.
It automatically notifies personnel of any changes to their completed training packs and ensures that the changed information is reviewed.
Good functionality for recruitment teams
Cons
More expensive than other tools
Process Street
Process Street offers free SOP software, designed for creating checklists, workflows, and creating operating procedures. It's not the best solution for creating detailed SOP documents, but it does help you create and assign tasks. This helps you turn your work processes into easy-to-manage workflows.
Process Street excels in the ways it enables you to document your processes. You can use their text editor to generate incredibly media-rich, visually appealing instructions for process activities. All basic text styles, headers, pictures, and video are supported.
Pros
Simple to use and clean UI
Thousands of pre-made templates covering every imaginable process
Processes can be scheduled to execute at a specified time or on a recurring basis.
Form fields can be added anywhere inside a job description.
Cons
The process street free version is limited and paid plans can get expensive
Scribe
Scribe automatically generates visual guides while capturing your work process. The tool is designed to turn regular processes into step-by-step guides by capturing screenshots, recording videos, and letting you automate documentation. You can use Scribe to create internal SOPs, assist customers, answer customer questions, or enhance onboarding.
Pros
Automates documentation
Text, steps, and images can all be easily customised
Sharing with a single click
Simple to integrate into any knowledge base
Cons
Dashboard displays only a subset of the processes available and requires you to click through to see more.
An intuitive SOP software to easily add your content and integrate it with any application. Give Document360 a try!GET STARTED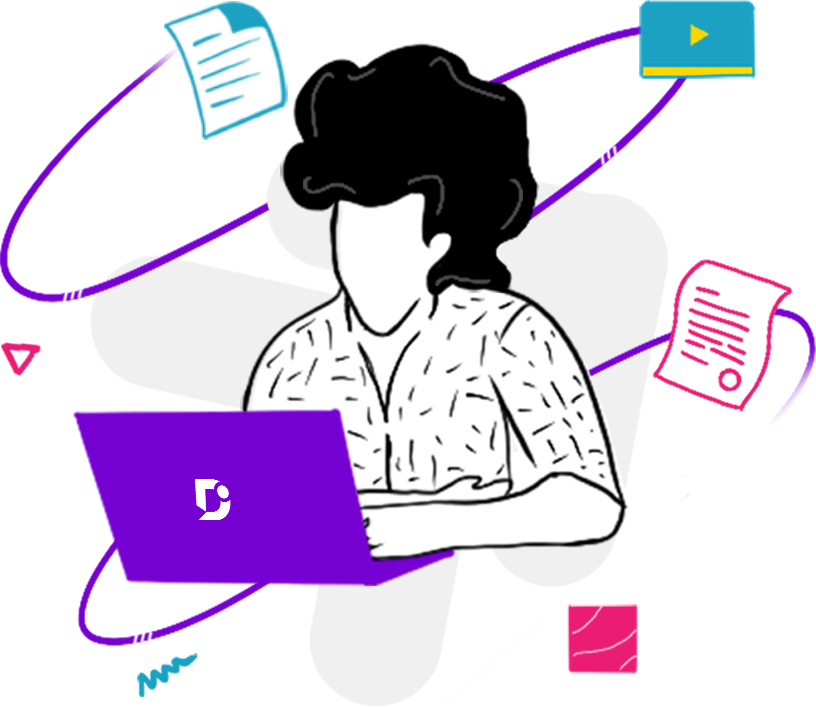 SweetProcess
SweetProcess is a dedicated SOP documentation tool that makes it easy to manage tasks and document procedures. You can use the platform to document processes to share in a private or public knowledge database and organise this by common help topics.
Pros
Easy to use
Sweet Process' membership levels are transparent and all-inclusive
It doesn't require deep learning curve
Cons
The Inbox section can be stupendous depending on how you build the checklist
Process Kit
Process Kit offers client and process-managed software designed for agencies and client services teams. This platform is focused on creating client onboarding documents to easily show how your product works. It's not the kind of SOP software you can use for assisting employees, improving employee onboarding, or using customer support.
Pros
Great client onboarding tools
It mixes processes and projects to help you do tasks with minimal mental effort.
It contains automation features that will assist you in moving the process forward.
Cons
It takes some time to set everything up. One must first understand how your processes function before "creating" them.
Coassemble
Coassemble is a platform designed to create online training programs for employees. Instead of typical SOP documentation, Coassemble creates "course" modules for training campaigns. This is useful for onboarding, although it's not the ideal platform if you just want to share and create a simple SOP document.
Pros
The UI is incredibly user-friendly and adaptable.
There are no programming skills required.
There are standard templates available.
Cons
Not great with uploading rich content and media
Only designed for online training (no task management)
Tallyfy
Tallyfy offers workflow, process, and task automation software designed to help businesses capture and automate processes. It's a great tool for automating tasks between coworkers and clients to help you stay on top of workflows, approvals, and documents. You won't create the most detailed SOP documents with Tallyfy, but you can use the tool to stay a lot more organised.
Pros
Easily create forms for collecting and routing data
Public API is available.
Users can express and address problems for tasks
Great automation abilities
Cons
Limited customisation
There is no access control, therefore all users have access to all tasks and processes.
There is no history or audit.
Dozuki
Dozuki offers process frameworks and training programs to help companies digitise their operations. The platform is suitable for creating frontline training campaigns for industries that involve manual work. This can help teams perform more efficiently and safely. However, Dozuki is not the best platform for everyday SOP documentation companies that don't match Dozuki's target industries – like automotive, heavy equipment, or food and beverage.
Pros
Easy to use
Great for sharing multiple documents with clients
Version control is straightforward and easy to track down any changes
Cons
Collaboration tools could be improved
Readability on Mobile is not friendly